Refreshingly collaborative, fearlessly flexible.
Define, design, develop, and deliver. That's the bottom line. But it's what we do between the lines that sets us apart.
Our flexible, custom-tailored approach aligns your goal with our expertise all the way from a napkin sketch to store shelves. It's a challenge we fulfill by staying laser-focused on your needs and collaborating with you on a regular basis. The result is a project completed on time and a product that exceeds your expectations.
Our Process
User Research
Story Boards
Product Strategy
Market Research
Brand Alignment
Brainstorming
Sketching
Mockups
Initial CAD
Renderings
Design Refinement
Detail CAD
Engineering
Prototypes
Material Selection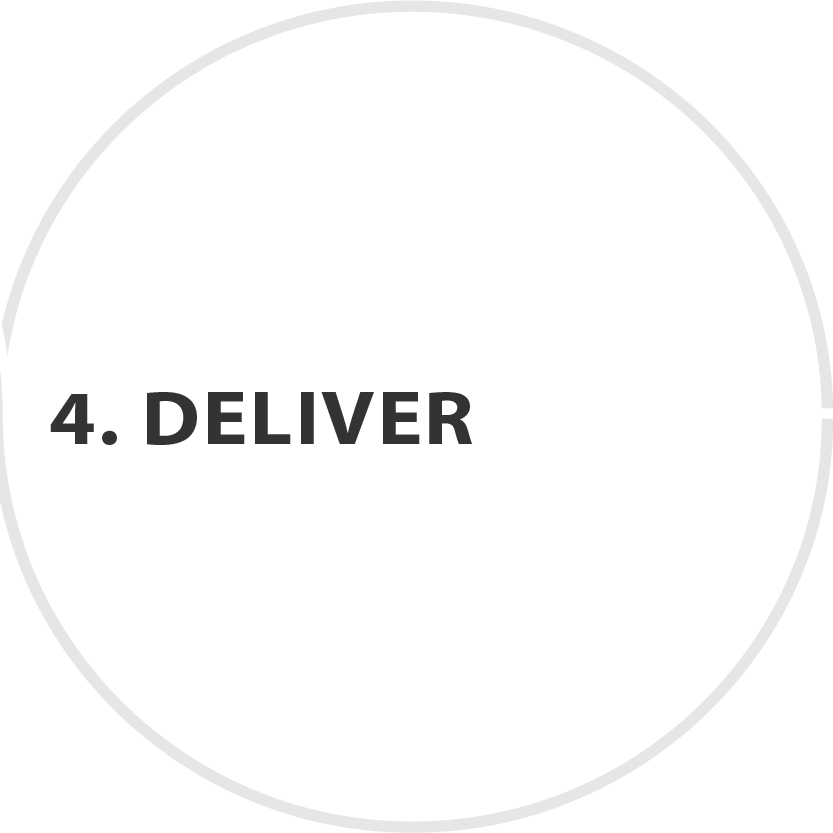 Color/Material/Finish
Documentation
Graphics/Packaging
Production/Sourcing
Product Launch
Dynamically diverse and exceedingly experienced
When you work with us you become part of the team. You'll certainly be a welcome addition.
As for the team you're joining, we're a unique and cohesive group of talented and visionary individuals who create inspiring products that are sure to give you an advantage over your competition—make that an unfair advantage.
You will quickly discover that our dedication to your project is matched by our dedication to service. We will do everything in our power to guarantee your project is a vibrant and rewarding experience—one that ensures you enjoy working with us and will continue to do so in the future.
Our Relationships
Our goal on every project is to hit it out of the park. We've been told there are some clients who don't want that. Fortunately, we've never met one.
Design Awards
We've won our share of awards and are quite proud of them, but it's our repeat business and customer referral rates that will always remind us of why we do what we do.
iF Product Design Award 2019: DellEMC PowerEdge MX7000
Spark Design Award, 2018 Platinum Award: Vidya AR Yoga Experience
Xingshi Cup 2018 International Design Competition, Finalist: Vidya AR Yoga Experience
IDSA 2018 IDEA Bronze award: DellEMC PowerEdge R740 Server
Good Design 2018: DellEMC PowerEdge R740 Server
iF Product Design Award 2018: DellEMC Infrastructure/Server Design Language
iF Product Design Award 2018: DellEMC PowerEdge R740 Server
Red Dot Product Design Award 2017: DellEMC PowerEdge R740 Server
Red Dot Product Design Award 2017: PowerEdge Hard Drive Carrier
Red Dot Product Design Award 2015: Dell X1008/X1008P Network Switches
CES Innovations 2015: Wigwag IoT system
Red Dot Product Design Award 2014: Tandberg Data BizNAS Series
IDSA 2013 IDEA Bronze award: Dell Enterprise 12G Powersupply Unit
IDSA 2013 IDEA finalist: AMX Modero X Series commercial touch panel family
Australian International Design Awards 2013: AMX Modero X Series commercial touch panel family
Red Dot Award: Product Design 2013: Latitude 6430u Ultrabook
Good Design 2012: AMX Modero X Series commercial touch panel family
IDSA 2012 IDEA Finalist: BiKN iPhone Case and Tags
CES Innovations 2012: BiKN iPhone Case and Tags
Red Dot Product Design Award 2011: Dell Latitude Design Language
iF Product Design Award 2010: Dell Inspiron Desktop Series
CES Innovations 2010: Spracht Aura EQ Bluetooth Headset
CES Innovations 2010: Dell Studio Hybrid
CES Innovations 2010: Dell Inspiron Desktops (535/ 545/546/535s/545s/546s)
iF Product Design Award 2009: Dell PowerEdge R610 + R710 rack servers
Red Dot Award, Product Design 2009: Dell PowerEdge R610 + R710 rack servers
Red Dot Product Design Award, 2009: Dell Studio Hybrid
IDSA 2009 IDEA Silver, Computer Equipment: Dell Studio Hybrid
IDSA 2009 IDEA Finalist, Design Strategy: Dell EXO Design Language
IDSA 2009 IDEA Finalist, Home Living: AccuQulit GO! Fabric Cutter
IDSA2009 IDEA Silver, Green Design: Dell Studio Hybrid
CHA 2009 Winter Trade Show, Best Innovations Award: AccuQulit GO! Fabric Cutter
ID Magazine 2009 Design Review, Honorable Mention: Dell Studio Hybrid
iF Product Design Award 2008: XPS One Multimedia Wireless Keyboard
iF Design Award 2008: Dell Studio Hybrid
Red Dot Award: Product Design 2008: XPS One Multimedia Wireless Keyboard
CES Innovations 2008: Dell XPS 420
Japan's Good Design Award (G-Mark), 2008: XPS One Multimedia Wireless Keyboard
ReGeneration International Green Computing Competition 2008, Top 5 Finalist: EVO PC Concept
iF Design Award China 2008: XPS One Multimedia Wireless Keyboard
iF Design Award China, 2008: Dell Studio Hybrid
(iF Design Award China, top Selection, 2008): Dell Studio Hybrid
Japan's Good Design Award (G-Mark), 2008: Dell Studio Hybrid
PC World, 100 Best Products of 2008: Dell XPS 420
Japan's Good Design Award (G-Mark), 2005: Dell W2600 LCD TV Remote